Web Design & Website SEO
Websites are an important marketing tool for any business. They can help you position yourself as an industry expert, increase awareness of your company or brand, provide useful information to your customers and target market, showcase a gallery of your products, generate leads, close sales and much more.
Is Your Website Attracting Your Target Customer?
In order to attract your target customer, your website must use the proper keywords, be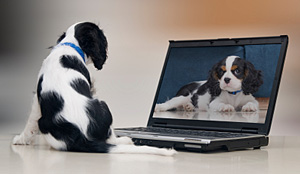 search engine optimized (SEO) and contain useful content. The web design must be kept current and always look fresh. If your website looks out-of-date, it will make people question whether or not you are still in business.
SocialCRO Marketing can provide the following Web Design Related Services directly or we can work with your current web site designer through an initial design or a redesign.
Web Design Services
Keyword Research & Usage
Website SEO (Search Engine Optimization)
Domain Name Registration
Set-Up of Web Hosting, etc…
Web Design
eCommerce Website Design & Solutions (Shopping Carts, PayPal Set-Up, etc…)
Set-Up of Website Analytics & Tracking
Why Keyword Research Should Come BEFORE Web Design
Having the proper keywords placed strategically throughout your website is critical to the success of your site.  I am always amazed when a potential client contacts me and says
that they just had a web designer build them a site and now they need SEO added to it.
If you are about to have a new website created or your current site redesigned, it will benefit you to read What Your Web Designer Doesn't Know to learn why keyword research and utilization should be part of every web design project!
Contact Us For Your Web Design Needs
If you are just starting out and need a website or if you need a new website or redesign, please contact us so we can discuss your needs and the long-term goals for your website.