Local Online Marketing & SEO
Local online marketing and local search engine optimization (local SEO) are very important
these days because:
Over 60% of smartphone owners and tablet owners search for Local Businesses on their mobile devices
That's why SEO needs to address not only your website but also the visibility of your business in various online marketing channels.
Places Where Your Business Needs To Be Visible Online
If you already have a website, then yes, your website should be search engine optimized so it can be more easily found when people are searching for your products or services.
More important perhaps is that your business be search engine optimized in the following online properties:
Online maps & navigation systems
Review web sites
Local business directories
Social media profiles
You may be asking how the above could possibly be more important than a website.  The reason is that review web sites, local business directories, social media sites and maps sites (like Google Maps) typically rank higher in search engines than most websites do.  So, if you have optimized listings in the above you greatly increase the chances of your business being found…even if people don't find or visit your website!  There should be a link to your website in each of the above properties where your business is listed.  Those links are called "incoming links" or "citations" and they improve the overall ranking of your website.
More Ways To Improve Your Local Online Marketing & Local SEO
All of the following also play into how high your business will be ranked when someone searches for your products or services: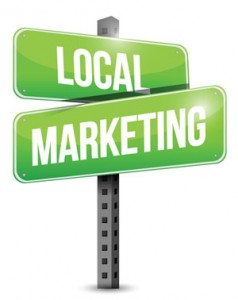 Having a mobile optimized website
Online reviews (a.k.a. online word of mouth)
Video marketing
Social signals (social media engagement, number of Google +1's, etc..)
Link building (through forums, blog commenting, online articles & press releases, social bookmarking, blogging & more)
Contact Us For Local Online Marketing & Local SEO
Does your local online marketing and local SEO leave something to be desired?  Are you a busy business owner or professional?  If so, contact us about our local marketing & local SEO services.  We can help your business get found for more local searches thus increasing your leads and new customers!