Blog Design, Marketing & SEO
You can read about Blog Design & Blog Services provided by SocialCRO below, but first:
What Is A Blog?
One of the questions I hear frequently is, "what is a blog?". A blog is a type of website…it is an online journal of you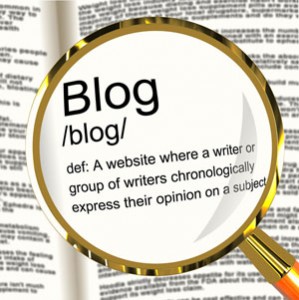 r thoughts, ideas, interests, areas of expertise and opinions. Your business blog should provide content that is educational, engaging, inspiring and/or entertaining. You'll want to publish a variety of content so your readers stay engaged and want to return to your blog to read more.
You can publish how-to articles & detailed tutorials, the latest news and how it impacts your target market, business tips, relevant quotations from famous people and more. Include video, images, screen shots, slideshows, podcasts or audio to make your blog interesting and more engaging. You might also want to publish links to resources or tools that you recommend.
Business blogs attract tens of thousands of readers each day. Both large and small companies utilize a blog to promote their business. Is a blog right for you?
To learn more about blogging and whether it's right for your business, put our Blogging Services to work for you:
Blogging Services
We creatively put all of your blog pieces together so you don't have to!
Blog Strategy Development:

Development of blogging strategy, weekly content plan, timing & frequency strategy and more. Having a solid blog strategy will help you blog consistently and efficiently and above all, give your readers what they are looking for.
Blog Design:

Installation of free WordPress software on your hosting account, professional blog design and configuration of your blog site.  Installation & configuration of widgets and plug-ins to make your blog more functional, secure and engaging.
Blog Search Engine Optimization:

Configuration of applicable theme settings as well as SEO of meta tags, categories and more so that your blog is more easily found in search engines.
Blog Management: Proofreading & editing your blogs before they are published.  Strategically adding keywords to meta information so your blog posts are more easily found in search engines. Reviewing blog comments from readers and responding appropriately.  Upgrading WordPress and plug-ins to new revision levels as needed.

Blog Marketing:

 

Promoting your blog posts across the internet to drive traffic to your blog and create backlinks (which will improve your blog SEO). 
Blog Analytics:

Set-up of web-based tool that gives you statistics on your blog's Google ranking, keywords that visitors used to find your blog and a whole lot more! This will help you fine-tune the type of blog content that you publish.
WordPress Blog Training:

Training on how to write blogs using words that your target audience is searching on (includes keyword research) as well as training on how to maintain or upgrade your blog and do administrative tasks.
Blog Troubleshooting & Repair: These services are available in the event that your blog is compromised by a virus, malware or other unwanted attack.

Before You Start a Blog
Take a moment to click on the links below and read the following blog posts from our previous Social Networking & Internet Marketing blog:
It is best to have a blogging strategy regardless of the size of your company. We can help you develop a plan, determine which blogging software is best for your specific blogging goals and help you promote your business in the blogosphere (the world of blogging).
Contact Us For Blog Design & Blog Marketing Services
Contact us if you need blog design services, blog marketing or any of the other blogging services we mentioned above.